Brand Consultant
March 20, 2023, 12:20 p.m.
Unique & Creative summer branding strategies for your Brand this Summer!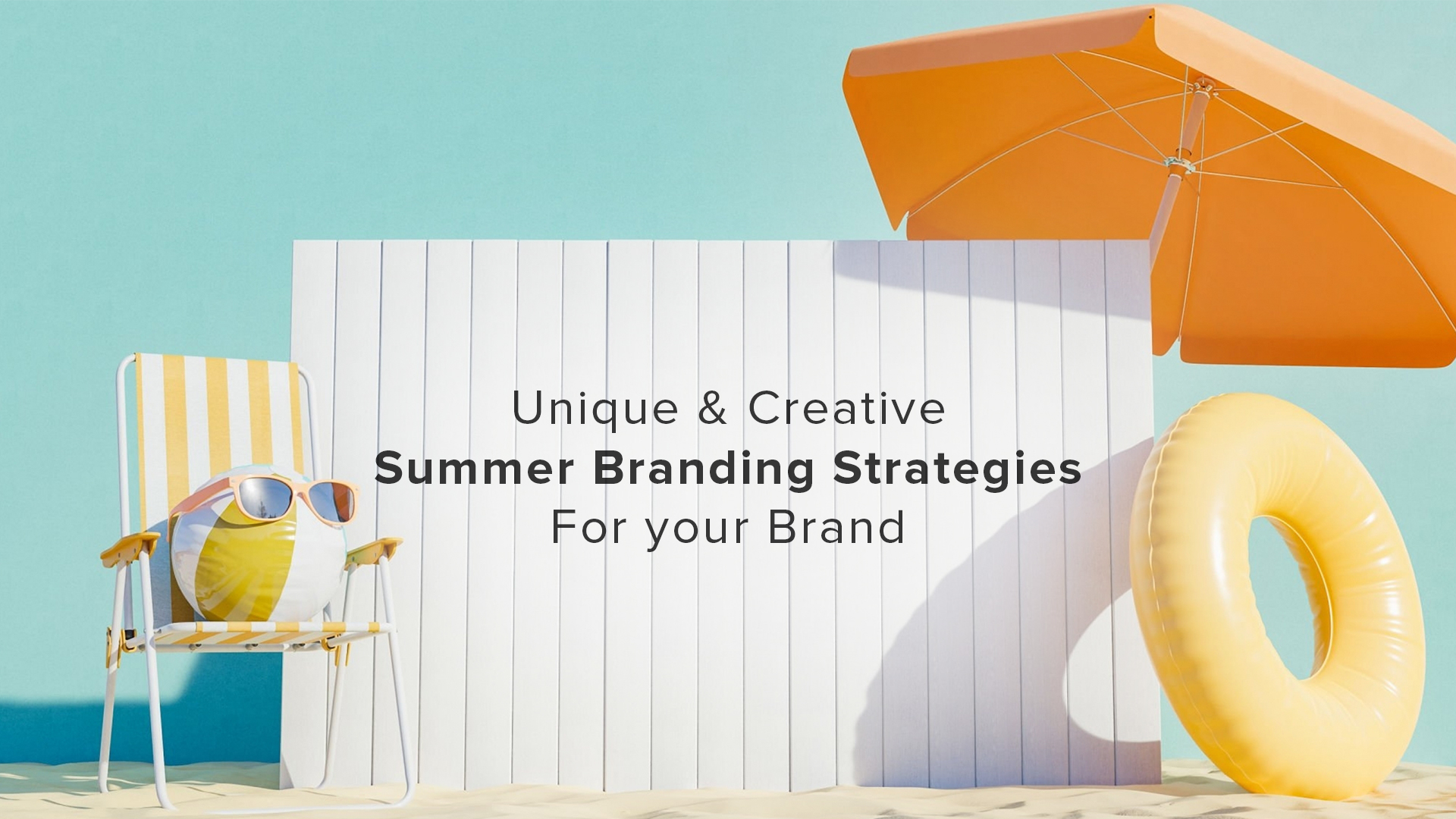 Summer is a great time for brands to refresh their branding strategies and create campaigns that appeal to their audience during the season. Here are some summer branding strategies for all types of brands:
Create Summer-Themed Visuals: Brands can update their visuals to reflect the summer season. This can include adding summer-themed colours, images, and graphics to their website, social media, and advertising.
Showcase Seasonal Products or Services: Brands can highlight their summer-specific products or services to appeal to customers during the season. This can include promoting seasonal food and drink items, summer clothing collections, or outdoor recreation activities.
Incorporate Summer-Inspired Language: Brands can use language that evokes the spirit of summer in their messaging. This can include using words such as "sun," "beach," "vacation," and "relaxation" in their marketing copy.
Host Summer Events: Brands can host summer-themed events to engage with their audience and create a positive brand image. This can include outdoor movie nights, pool parties, or beach cleanups.
Collaborate with Influencers: Brands can partner with influencers who have a summer-themed audience to promote their products or services. This can include sponsoring summer travel content or partnering with fitness influencers for summer workout challenges.
Create Summer-Themed Content: Brands can create content around summer topics that their audience may be interested in. This can include blog posts about summer travel destinations, summer recipes, or summer fashion trends.
Use Social Media to Connect with Customers: Brands can use social media to engage with their audience during the summer season. This can include sharing user-generated content, promoting summer-specific hashtags, and running summer-themed contests or giveaways.
Overall, summer branding strategies for all types of brands should focus on creating a sense of excitement, relaxation, and fun around the brand. By tapping into the spirit of summer, brands can create engaging marketing campaigns that resonate with their audience and help boost sales.